Govt. Homoeopathic Medical College, Bhopal is organizing an International webinar on COVID like illness. Collaborated with two big groups for this international webinar, the first is the Indian Homeopathic Medical Association and the second is the North American Medical College of Homeopathy.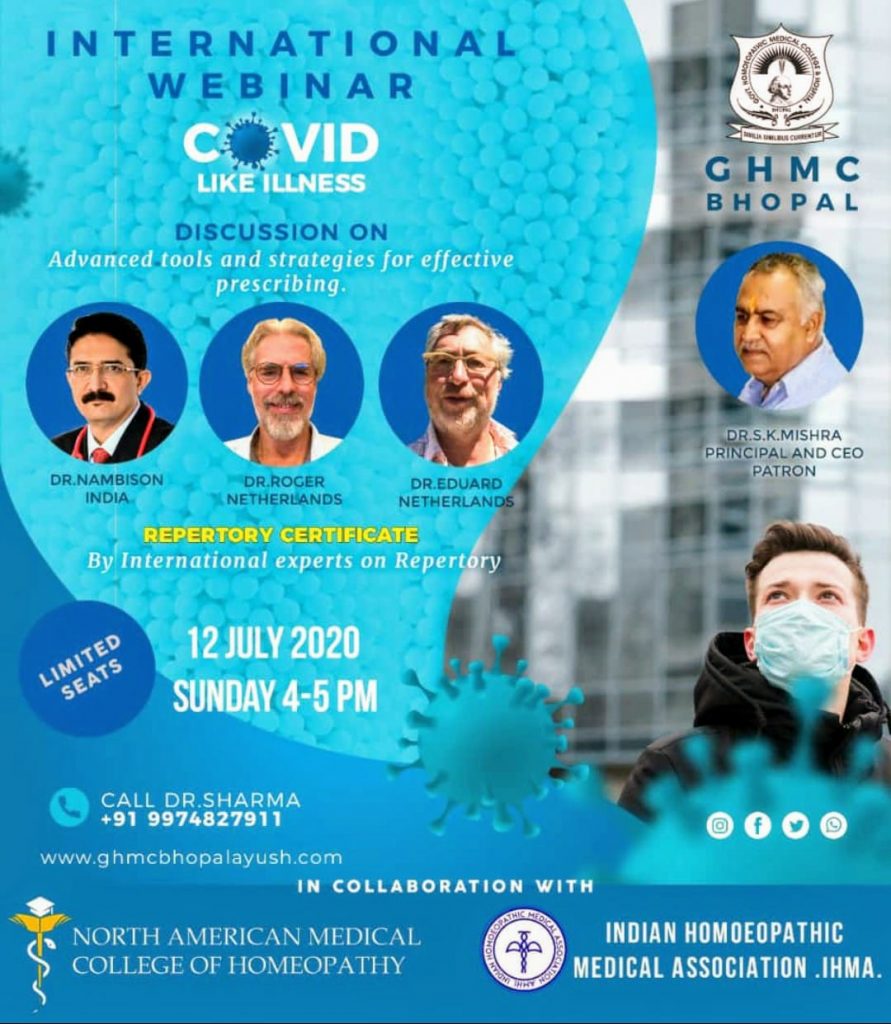 The details for the webinar are as follows:
Date – 12 July 2020 Sunday
Time – 04:00 PM IST
*Block the date and time on your calendar.
Discussion on: Advanced tools and strategies for effective prescribing.
Repertory Certificate – By International Experts in Homeopathy
Win exciting prizes worth Rs.10000/-
---
Experts: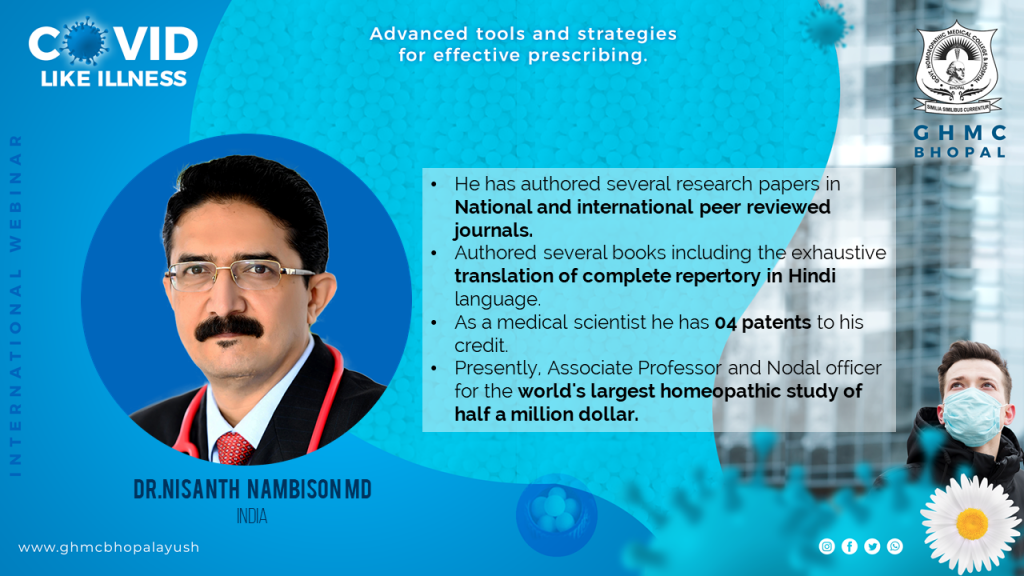 Dr.Nisanth KM Nambison INDIA (Complete Repertory Hindi Translator & Author of Nambisons Remedy Relationship)
---
Dr.Roger van Zandvoort Netherlands (Author Complete Repertory)
---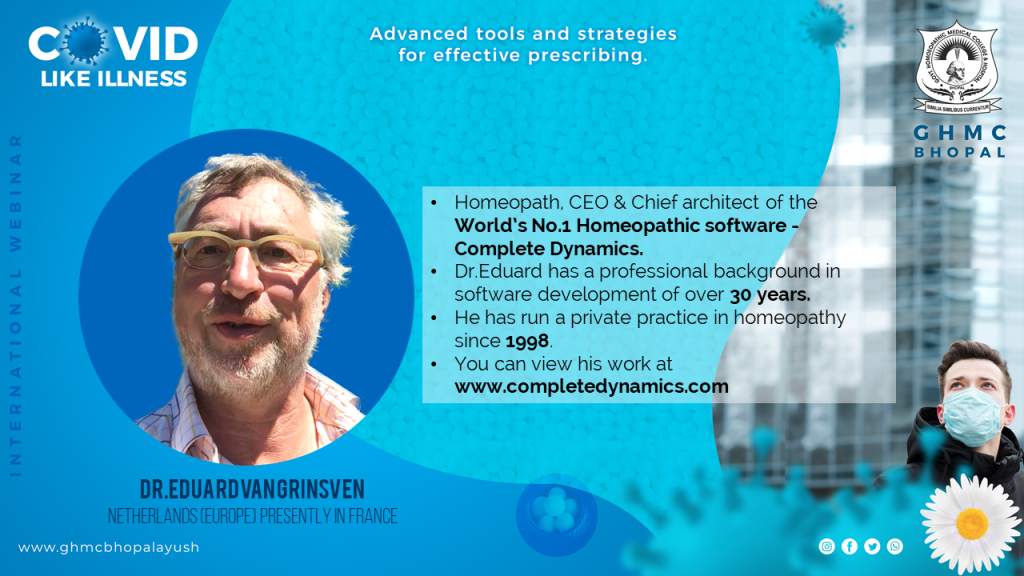 Dr.Eduard van Grinsven Netherlands (Chief Architect Complete Dynamics Homeopathic Software)
---
Limited Seats – Hurry up and register!
Registrations are mandatory for certificates
Follow the Steps for registration:
Click on the link: https://mp-gov.webex.com/mp-gov/onstage/g.php?MTID=ed3a73700db5aa08a9c2a7a3e4f8c8255
Click on the 'Register' option
Fill the all required information
And submit.
Congratulations! Your are registered for the webinar.
Then check your mail. There you will find a link to join the webinar. Also, the above Same link can be used to join the webinar.
OUR TOPICS:
Offered by: Govt Homeopathic Medical College and Hospital, Bhopal, INDIA (An autonomous body under the Ministry of AYUSH, Govt. of M.P)
www.ghmcbhopalayush.com
For Further enquiry:
Join us via WhatsApp group: (for new entries)
https://chat.whatsapp.com/KUILvdRIZsH8TLTHGdpxfb
Feel Free to contact:
Dr.Narendra Sharma
Webinar Manager
9974827911
Dr.Abhishek Dhar Dwivedi
Webinar Co-Manager
8889959289