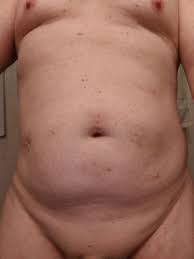 Editor of the Homoeopathic Recorder:
Regarding your request to hear from others who knew of patients being cured of rupture with medicine, can vouch for four cases personally.
Three in infants under one year old; one had one on right side, filling right side of scrotum when lifted, which patient was cured with one dose of Lycopodium. One had a similar rupture on the left side, which was cured by Nux vomica c.c., and one, only last summer, had a large umbilical rupture, which was also treated at the same time with a suitable pad over rupture, and was cured under Nux vomica; at least, the baby got entirely well. The latter patient had an unusually thick cord and trouble was ascribed to that abnormality.
Another case was of a man who had one hernia on the left side for several years, and developed one on the right shortly before he came to consult me about some gastric trouble. Selected Lycopodium for him on his symptoms and did not have his hernia in mind at all, nor thought the remedy would cure either one of the hernias. He came in from is home, twenty miles away, on foot, after three weeks, for some more of that medicine, as he felt so much better, and that right- sided hernia had closed up. Gave him another vial of S.L., and felt that my fee for $1.50 per prescription was altogether too small for such accomplished results. The last case was the first, and proved to me hernia, that is a good many patients afflicted with hernia, could be cured with our remedies, and gave me the confidence to tackle the other patients, and I hope to treat many more.
The trouble with the most of us is that we do not realize to the full extent the wonderful power we have in our remedies when rightly chosen and given, and hence let many interesting curable patients drift to the surgeons. Tackle every patient, for money or no money, and send them to surgeon after you or others fail with the little pills. This applies not only to hernia but various other supposedly surgical troubles. Am curing now a baby of a hydrocele with Rhododendron.
Yours truly
DR. A.A. POMPE