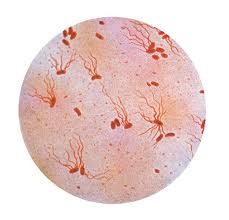 Dr. T.S. Hoyne gave a new point on this remedy. The patient was a 17-year-old school girl, who, through checked menstruation brought on by exposure to slush and wet streets Developed Typhoid.
"A few days later," says Dr. Hayne, "I received a telephone call to come at once to Englewood to see Dr. Bacon's patient. Upon my arrival the doctor told me that Miss had haemorrhages from the bowels that nothing seemed to control. It had lasted about twenty-four hours, during which time he had used China, Phosphorus, Phos. at., Nitric acid and other remedies, without the slightest benefit. As there was some slight nausea, and the blood passed was of a bright-red color, a dose of Ipecal 200x was given. No effect was perceived from this in half an hour. Every five minutes the patient would exclaim: "There, it is coming again" and with slight straining, out would gush about a teacupful of blood. The sheets, mattress, everything, was saturated with the life fluid.
"There was rapid sinking of the forces, faint spells, great general weakness; pulse slow, scarcely perceptible; profuse cold sweat of the head, face, neck and chest; face sunken, Hippocratic; dryness of the mouth and throat with frequent thirst; anxious and difficult respiration. These symptoms are all mentioned by Dr. P.P. Wells, but he does not say anything about haemorrhage from the bowels. He only mentions putrid, extremely offensive colliquative diarrhoea and involuntary stools.
"So profuse was the flow of blood that I insisted upon an examination to determine whether the blood came from the vagina or rectum. There was no question, as the patient had an evacuation while examining her.
"The effort at evacuation immediately suggested the similarity of labor-pains and this in turn reminded me of Secale, A dose of the 200th was given and the discharges cease at once. For over Forty-eight hours nothing passed the bowels and then there were a few black, tarry stools. "The haemorrhage occurred on the eighth day, there was no delirium and ultimate recovery."