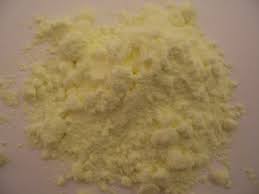 By O.S. Sanders, M.D., Boston.
Sulphur is combustible, simple element, and although supposed to contain hydrogen, is classed in the mineral kingdom.
It has been said that Sulphur is the king of remedies, around which centres the whole Materia Medica, and all because it has been credited with greather exciting forces to produce curative results than any other drug, especially in chronic diseases.
There is one well-defined characteristic in Sulphur, namely, its inherent quality to produce reaction in those cases not marked with well-defined symptoms.
When we are called to consider a case of long standing,with but few symptoms, especially if no remedy occurs to the mind, if Sulphur is given and does not cure the case it will frequently pave the way for the remedy that will cure.
Doubtless it was on this account, together with its many other virtues, that Hahnemann ranked it with the polychrest group. It was first used upon sick horses and cattle, and later on, from its simple, inoffensive, yet potential qualities, it became an honored family medicine, and was administered to the members of the household every morning as a blood purifier, if not a prophylactic, using molasses as a vehicle.
The identity of Sulphur comes down to us from our high medical ancestors as an exhortation of the potentiality of a poem, a song, or landscape that has an uplifting quality; thus we are to consider the wealth of this drug in constitutions of a dyscratic or inherited miasm.
Without casting any imputation upon your early associations or parental relations, most likely some of you present have not forgotten this external method of medication, especially if ever affected with scabies.
The external portion of the organism had to be treated according to rule, namely, with brimstone and lard simmered together, and the boy and the girl, before going to bed at night, must be "basted and toasted" before a big fire, from which treatment much mischief followed.
It occurs to me that psoriasis was far more prevalent in former generations than it is to-day. In the period of writing the Bible it was said that the people had divers sorts of diseases, and some had torments which in latter times was known and called evidently the itch, concerning which and old lady once said "was too good for poor people to have, because there was so much pleasure in scratching."
Hahnemann and other doctors as well have complimented Sulphur to a high degree for its potential qualities in exciting curative action in different forms of chronic diseases, when administered according to the Homoeopathic law, for there is hardly a tissue in the human body that is not influenced by it more or less, such as the nervous system, the portal, lymphatics, serous, mucous, skin, the sympathetic nerves, and the blood.
Hahnemann adopted in his writings three chronio miasms, viz., psora, syphilis and sycosis.
The psoric, miasm being represented upon the skin by the itch pustule as its chief symbol.
The syphilitic miasm by the bubo and chancre, and the sycosis miasm by the cauliflower condyloma.
I have it in mind that all medical practitioners (of large experience) have observed disastrous results occurring to that class of patients that have been so unfortunate as to be required to have the surface of the body treated by Brimstone ointment in consequence of catching the itch, or using astringent urethral injections in gonorrhoea. The mode of treating the itch in former days was based upon the idea that it was an external disease purely.
The doctors were evidently ignorant of the fact that it would be repelled by external lotions or ointments.
It was near the middle of the sixteenth century that the doctors were startled with the idea that the itch was caused by a small insect termed the acarus psoricus.
In modern times the question has been warmly discussed, some taking sides that the acarus is a morbid product and not the cause of the disease and the discussion is still going on with decided onions for both theories.
Perhaps this question may be profitably discussed by the member's of the club and settled here this evening.
That is, whether the itch itself is an internal malady, or is it a skin disease and will Sulphur cure it? Or must we call upon one or more of the analogues of Sulphur to help obtain the cure, namely, Mercurius corrosivus, Croton Tiglium, Lobelia, Asterias, Apis, Graphites, Thuja and Sulphuric acid.
To cure scabies I have been obliged in some cases to elect one or more of this group according to differentiated symptomatology.
Some one has wisely said that every physician should make his own Materia Medica of what he reads and observes.
In concluding this paper, allow me to copy a few notes from my Materia Medica Portfolio.
The Flower of sulphur is obtained by heating common Brimstone to about the temperature of 170 degrees, and then dried in the open air.
The formula of the Tincture of sulphur is to put one part by weight of the flower of sulphur to than parts by weight of pure Alcohol, which being well shaken after standing 24 hours may be poured off and bottled. This represents the first centesimal.
Very great care has been given to the provings of Sulphur by a breat many students of medicine.
Hahnemann's Materia Medica Pura," Vol. IV., contains 755 symptoms from himself and 60 from his son, frederick, and a few others.
In his work on chronic diseases his record is 1969 symptoms only. One must naturally conclude from this great number of symptoms, that there can scarcely be a disease mentioned in pathology for which Sulphur may not be recommended. Sulphur, as you all know, is one of the most potent disinfectants and deodorizers we have, and if it cost ten dollars a pound, instead of three or four cents, its merit would be commensurate.
The real sulphur patients are of a lymphatic temperament with a scrofulous diathesis, and subject to venous capillary congestion. Adults are, lean in flesh and walk stooping; children have big bellies; age early; with limbs emaciated and look half starved; always hungry; food does not easily assimilate; dislike to sleep covered when in bed, and without a pillow under head; dread to be washed; intolerance of milk, which is quickly ejected after swallowing.
The mind symptoms are of a despondent nature, sadness bordering on melancholia; inclined to weep; is positive that some friend holds a grudge against them, and unless reconciliation is brought about it will kill them. They are too lazy to determine to live; and too unhappy to die.
One of the most pronounced conditions is the constant sensation of heat in the top of head, palms of the hands, and soles of the feet; frontal headache, worse in open air; sensation of a band about the head; dare not stoop or look down; itching of scalp, and offensive eruption on scalp, tinea capitis, etc.
The eyes are inflamed and greatly sensitive to the light, more so in warm weather; small pustules on lids; deafness and roaring in the ears; itching, etc.; nose stuffed up when indoors, but free in the open air; face pale and pinched; upper lip swollen and of a red color; painless diarrhoea, driving one out of bed early in the morning; piles; itching sensation and prolapsus anicopious perspiration after walking in the morning; burning in the urethra; feeling of obstruction in neck of bladder; talks in sleep; drowsy by day and sleepless by night; frequent flushes of heat, but has offensive sweat, and washing the body does not relieve it; odor still cadaverous; tendency to sleep without a pillow under the head; sleep always more or less disturbed; must have the window open in the coldest weather; a feeling as if the heart were too large.
From my note-book I read that Sulphur has its place in chronic rheumatic attacks , especially when the joints are swollen and sensitive to touch; also in urinary, rectal and diseases of the an us, which are many and varied.
We cannot err much in studying these local disturbances if we consult carefully "Herring's Guiding Symptoms," "Gentry's Concordance Repertory of the Materia Medica," and other authors who have said much in praise of Sulphur as a remedy. If we cannot carry in our mind all the symptoms of drugs we are fortunate if we can hold fast their common characteristics. Or. Like lawyers, be able to find in our books the place that will tell us what we want to know.
A few clinical cases;
CASE 1:- Several years ago i was consulted by Mr. B., age 25 years, in the last stages of tuberculosis, lean in flesh, and whether walking or sitting his posture was stooping; he had the itch at 14 years of age; was treated with Sulphur ointment, etc.; had been subject to taking cold easily ever since; at 19 had pneumonia, confined to bed and house about five weeks because emaciated; had hot hands and feet; sleep disturbed; short breath; feels suffocated; wanted cold air: in warm weather cough asthmatic in character; in cold weather he had a dry hack, with stitches in chest; much of the time he had a morning diarrhoea; great itching in ano and burning in urethra. This patient I saw three times in my office; on his second visit he brought a specimen of sputa, containing, he said, "something that moved when it was expectorated." On placing it under the microscope and animalcule resembling the itch germ was noticed. He died soon after the third visit. I attributed to the external treatment (when he had the itch) the primary cause of his disease and death.
CASE 2:- A lad, three years of age, began to sicken at two and half years of age; greatly emaciated; had a chronic diarrhoea, with a face like an old man; big belly; dry flabby skin; treated with Sulphur, 3d potency, one powder every morning for thirty days; then Sac lac every morning for sixty days; then Sulphur, 30th potency, once a week for ten weeks. In six months dismissed cured.
CASE 3:- A girl, five years of age, was vaccinated- took well. In one week nettle-rash, with fever on face, arms, neck and lower extremities; burning in hands and feet; a dear lover of milk, but would vomit immediately on swallowing it; wanted to sleep uncovered; rest greatly disturbed; offensive so or of body, not with standing she had tepid baths three times a day. Treatment ten days after vaccination: Sulphur, 6th potency, 7-12-5-9 for three days, when improvement commenced; then she had Sulphur, 12th potency, for three weeks, a powder every morning Dismissed cured.
CASE 4:- John B- , young man of 18 years of age, worked in a grocery store. Taken suddenly with itching all over the body; thought he must be poisoned, but did not know how or by what; the parts would bleed after scratching; then burn and tingle; could not sleep with much or any covering; wanted windows open; occasionally had a chill; glands of neck swollen; cough dry and hard; almost loss of voice; hungry about 2 A.M.; feels like fainting if he does not eat; burning in urethra; must urinate every one-half hour; itching in ano; diarrhoea at 2 to 3 o' clock A.M. Proved to be the itch, and was cured by the tincture of Sulphur in three weeks.