By G.W.Bowen, M.D.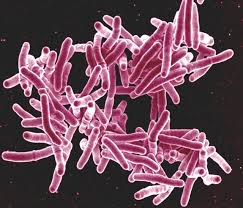 That consumption is rapidly increasing is not to be questioned; not that alone, but what is almost its equal, cancers, are also becoming far more frequent. Our own State had 300 deaths from consumption last August, and that is a month in which consumptives are not wont to bid adien to earth.
Two years ago the State Board of Health for New Jersey reported over one thousand cases of cancer in the State. In that State vaccination is a legal necessity.
     Three months ago, in Germany, where beer and vaccination are deemed the essentials of happiness and health, thirty villages and cities were freely visited by small-pox.
Forty and fifty years ago the itch (or scabies) was a common affair, and no one ever had phthisis pulmonalis, or consumption, if they had the itch that is now obsolete.
     Now, no one is permitted to let a herpetic humor to appear, or even eczema or erysipelas have its normal location for even a day, for it is forced back into the system and made contributory to pulmonary troubles. But the principal cause for the increase of consumption and cancer for the last ten years is due entirely to vaccination, which certainly is the greatest curse of the age. By the introduction of ulcerous matter generated in an animal, the surface of the body is prevented from expelling or consuming deleterious matter, but is compelled to find an outlet in some way, and it generally must appear in the form of consumption or cancer.