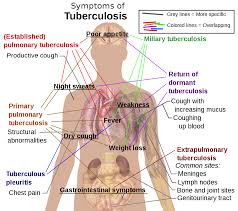 By John H. Clarke, M.D., Physician to the London Homoeopathic Hospital.
James K., a carman, aged 40, was admitted into the hospital October 17, 1892. The following notes are taken from teh casebook of Dr. Vincent Green, Junior resident medical officer. The familly history is excellent, there being no history of phthisis. The patient's present illness dates from an attack of influenza Three years ago, the attack being followed by cough, expectoration, night sweats and emaciation. These symptoms continued for a year until the patient could hardly get out of bed on account of weakness. He was in thee North London Hospital, six weeks, where he improved, but during the next six weeks, he became rapidly worse, having two sharp attacks of haemoptysis. When admitted to the homoeopathic hospital he was emaciated, suffered much from dyspepsia, and had a poor appetite. He had an irritative hacking cough, but not much expectoration, but the sputum contained tubercle bacilli. At the apex of the right lung there was a cracked pot note, tubular breathing and abundant, coarse crepitations. In the infra- clavicular region there was some dulness, with prolonged expiration and fine crepitations; posteriorly, there was audible prolonged expiration, with crepitations all over the lung. At the apex of the left lung expiration was prolonged, but there were no accompaniments. The heart sounds were clear; pulse 110. The patient complained of a feeling of weight in the right chest, sleeplessness, and cough for several days, and theen he began to improve; constipation was one of his chief troubles.
On November 9th, as he still complained of the weight in the chest, he was given Tuberculinum (Heath) 100, gt. Iii, on thee tongue, and this was repeated the following week.
By November 20th he had gained one and a quarter pounds in weight; the sensation of sweight in thee chest was better, there was very little cough, no expectoration, no night sweats, but he was troubled a good deal with flatulence. Tuberculinum was repeated on the 30th, and again on December 10th; by this time he had gained another pound and a half in weight.
December 19th. – He complains of pains in the joints without swelling; there is a return of the sweats and cough, with Irothy white sputum. Under Merc. Vivus 12, the rheumatic symptoms perfectly subsided.
Tuberculinum was repeated, on January 4th and 25th.
On February 2nd it was noted that he had gained four and a half pounds since January 18th; he had no cough and felt quite well. There was a prolonge expiratoy murmur and increase of vocal fremitus, and resonance at the right apex, but no abnormal physical signs at the left apex.- The Jounal of the british Homoeopathic Society.